Corporate Services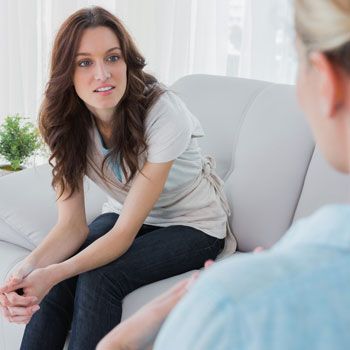 We work with many local companies, providing many corporate services, including short term counselling to their employees. Our work place counsellors have lots of experience working with short term counselling models and have CBT training which is integrated into their practice.
We offer a free, no obligation chat to explore what may work the best for your business and employees.
Work Place Counselling -
EAP Employment Assistance Programme
There are times in life when additional support is needed for employees to help cope with the pressures of work or difficulties in personal lives. At White Friars we place importance on well-being and understand the benefit this additional support can have on the individual and also the employer, for companies from Chester, Wrexham and the surrounding areas.
Critical Incident Debriefing (CISM)
A critical incident is a sudden event that has been overwhelming, possibly threatening or long drawn out. Such incidents can happen in the workplace and as a result impact the well-being and performance of employees. Critical incident stress management helps workers cope with events such as death, fire, assault, threats and serious injury by helping to deal with emotional responses that may occur from being exposed or involved in an unusual workplace incident.
Workplace Mediation
Mediation helps two or more people who are in dispute, reach compromises to help formulate a manageable agreement as to how they can continue working together.
Stress Management Workshops
Stress management is often a problem for many businesses today. It can be a difficult subject to broach for the organisation and also the employee as many people fear being judged as unable to cope. Stress management workshops can help reduce stress levels within the workplace by using a psychoeducation model, increasing awareness and sharing coping strategies.
Book An Appointment
Call us today on 01244 312 809 or email us to
book an appointment with one of our experienced therapists
If you feel like you may be at risk of harming yourself or anyone else, please contact your
GP or go to your local A&E. Unfortunately we are unable to offer a crisis support service