Vacancies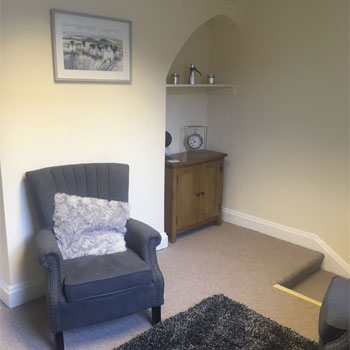 We have 8 comfortable therapy rooms over three floors, all set up solely for the use of therapy.
Two of the rooms are large in size and can accommodate groups. The other rooms are either set up with a sofa and chair, or three individual chairs.
Each floor has drink making facilities. We have a large waiting room and wifi for therapists and clients to use.
We take the safety of our therapists and clients seriously and have an intercom system to enter the building to enter the building, which connects through to the therapy rooms.
If you are interested in joining our team, please email a CV through to Kerri in the first instance - info@whitefriarscp.co.uk
Book An Appointment
Call us today on 01244 312 809 or email us to
book an appointment with one of our experienced therapists
If you feel like you may be at risk of harming yourself or anyone else, please contact your
GP or go to your local A&E. Unfortunately we are unable to offer a crisis support service