Private Services
Individual Counselling
We offer face to face counselling for individuals from Chester, Wrexham and the surrounding areas to help with a range of issues. Common problems can include:
Stress / Work based stress
Depression
Anxiety
Bereavement
Trauma
Fertility problems
Relationship problems
Exam stress
Low confidence
Phobias
Substance misuse
Eating disorders
OCD
Low self esteem
Intimacy issues
PTSD
Our team of therapists are highly skilled and have many years counselling experience. We also provide group therapy, please get in touch for more information.
We provide a range of different modes of therapy which include:
Cognitive Behaviour Therapy (CBT)
CBT is a talking therapy where the therapist and client work together to identify problems and look at ways of solving them. This often involves looking at the way you think and behave about certain things. CBT therapy focuses on life in the present and the problems you have right now rather than looking back into the past. The aim of therapy is to teach you to apply the skills you have learnt during treatment to your daily life. This should help you manage your problems and stop them having a negative impact on your life, even after your therapy has finished.
EMDR (eye movement desensitization and reprocessing)
EMDR is a psychotherapy that helps us to heal from the symptoms and emotional distress that can result from distressing life experiences/trauma. EMDR can help alter the way trauma memories are stored in the brain, which can then make them easier to manage and help reduce the associated symptoms we can experience from trauma/distress.
Integrative
This is a counselling/psychotherapy approach where a number of different elements of specific therapies are drawn upon to help custom make a technique for each individual client. The counselling techniques used are tailored to the client's needs and personal circumstances.
Person Centred
This is a style of counselling that believes that it is the client that has a unique understanding of their own world. The therapist aims to help the client re connect with this insight and thus the client can move through difficulty and find answers within their world.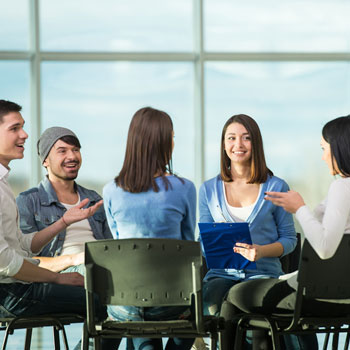 Psychoanalytical
Psychoanalytic psychotherapy has an understanding of the mind that assumes the existence and central importance of unconscious mental process and recognises that problems in the present may have their roots in past experiences. The relationship that develops between the patient and the therapist can play an important part in understanding these past experiences and their influence on a person's inner world and patterns of relating. People have a chance to develop a trusting relationship with a therapist in which feelings can be expressed, explored and contained. Psychoanalytic psychotherapy can be used both in brief therapy where there is a defined area of difficulty and over the long term where the pace of therapy can be set by the patient.
Solution Focused
Solution Focused therapy focuses on solution building by exploring the clients current resources and goals. Using a future focused approach to look forward and achieve their goals.
Transactional Analysis
Transactional Analysis (TA) is a theory of personality development and provides a way of understanding communication to facilitate personal growth and change. TA provides a way for us to understand how people are structured psychologically, how they function and how they express their personality behaviourally.
TA offers a rich and varied theory for us to understand how we may continue to re-play childhood strategies when we are adults, even when these produce results which are unhelpful or painful. It provides many effective models to help us understand human interactions and to promote open communication and autonomy.
Upon assessment, we will help you decide what may be the most helpful therapy for you and put you in touch with an appropriate therapist.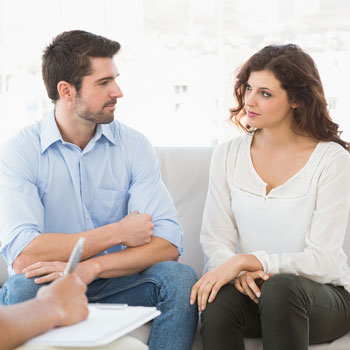 Couples Counselling
We offer therapy to help with both couple and family relationships. This can include Separation, divorce, family life, parenting, relationships and sex, whatever your sexuality or marital status may be.
Psychosexual Therapy (PST)
This is a therapy to address sexual issues like intimacy, loss of desire or erectile dysfunctions which are having a negative impact on an individual or a relationship.
The work involves exploring past and present beliefs and experiences and is underpinned by Cognitive Behavioural Therapy (CBT). The work involves goal setting with an individual tailored treatment program set with homework/exercises to be carried out in the client's own home.
Clinical Supervision
We provide clinical supervision to both qualified and trainee counsellors/therapists in addition to other professionals.
Book An Appointment
Call us today on 01244 312 809 or email us to
book an appointment with one of our experienced therapists
If you feel like you may be at risk of harming yourself or anyone else, please contact your
GP or go to your local A&E. Unfortunately we are unable to offer a crisis support service