Our Therapists
Please select an area: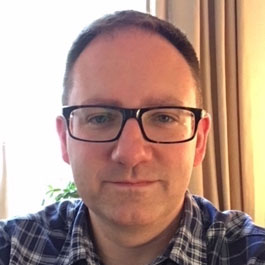 Daniel
Anderson
Chester
Daniel is registered with the British Psychoanalytic Council as a psychodynamic psychotherapist and the Institute of Group Analysis (London) as a group analyst. He initially trained as a psychiatrist and he remains registered and in good-standing with the General Medical Council, but he does not practice clinically as a psychiatrist. He has extensive experience of mental health and its treatment. He teaches and researches as a lecturer in counselling and psychotherapy in addition to his psychotherapeutic practice.
Daniel can help with conditions as depression, anxiety, personality disorder, relationship problems, loss and bereavement, stress, historic abuse and trauma, or perhaps even just a vague feeling of dissatisfaction with life. He has particular interests in healthcare professional mental health; gay, lesbian, bisexual and transgender mental health; older adult mental health; medically unexplained symptoms; and living with long-term physical health conditions. His field of practice, however, is not limited to these areas.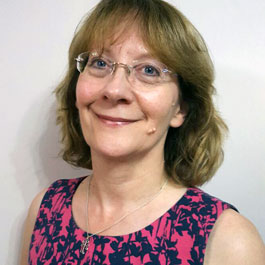 Enid
Astley
Chester & Wrexham
Enid is a BACP accredited counsellor working in an integrative way with a wide range of clients in a variety of settings, including NHS Occupational Health, private practice and large organisations, in addition to working with a number of Employee Assistance Providers (EAPs).
She is an experienced counselling tutor and trainer and has delivered personal development and stress management courses within the NHS and local community education. Her interests provide the inspiration for her work and creativity and underpin her belief in the power that people possess in order to achieve their goals.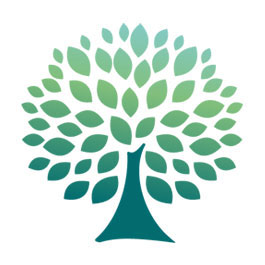 Jane
Barlow
Chester
Jane has many years experience working with children and young people in a school setting, with pupils with severe additional needs in addition to mainstream education.
Jane qualified as a counsellor in 2001. She has a grounding in person centred counselling whilst using other therapeutic models and skills, including CBT, to enhance her therapeutic work.
Her therapeutic background involves working for SANDS (Stillbirth & Neonatal Death Society), RASASC (Rape & Sexual Abuse Support Centre) and NHS Occupational Health.
Currently Jane is working as a School Based Counsellor for children and young people. She has a special interest in Mindfulness, and has recently qualified to teach 11 - 18 years olds with MiSP (Mindfulness In Schools Project).
Jane is a fluent Welsh speaker.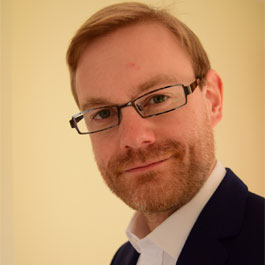 Chris
Brennan
Chester
Chris is a BACP Accredited Counsellor who specialises in the area of Children and Young People aged eleven plus. His background is in Student Counselling having previously worked with Students in High School, College, and University settings. Chris also works with adults and has experience as a bereavement counsellor as well as delivering counselling for an adult mental health charity.
Chris works in an integrative manner and mainly works with a Person-Centred approach drawing from techniques of Cognitive Behavioural Therapy, Solution Focused, and Positive Psychology. Chris is a Generalist Counsellor but specialises in the area of Adolescent Issues, Self-Harm, Exam/Study Stress, self-esteem, self-image, shame, depression, anxiety, work stress.
Chris mostly works on an individual basis but does also do some family based work.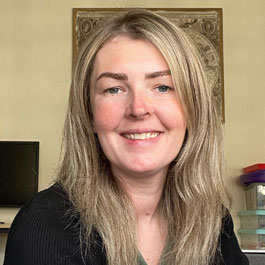 Kerri
Crewe
Chester
Kerri is an accredited therapist with the BACP and works with individuals and couples. She uses Cognitive behaviour therapy (CBT) and solution focused ideas to help clients learn new techniques and coping strategies to help manage their issues, specialising in depression, stress and anxiety.
Kerri has an NHS background with experience in substance misuse, Prescribed medication, CAMHS and Occupational Health. She works for many EAP's and is recognised by some medical insurance providers, including BUPA. Kerri works with both couples and individuals and has undertaken Relate training. Kerri also provides clinical supervision to counsellors and other professionals.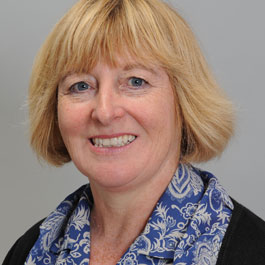 Sue
Doherty
Chester
Sue comes from a nursing background is an integrative therapist, accredited by the BACP. She works with individuals and couples and is Relate trained. Sue has experience working within the NHS in the field of substance misuse, as a counsellor in a collage of further education, Occupational health and CAMHS.
She works extensively with a number of EAP providers, including some private insurance providers such as BUPA and Aviva. Sue is also trained as a supervisor and provides clinical supervision to other therapists.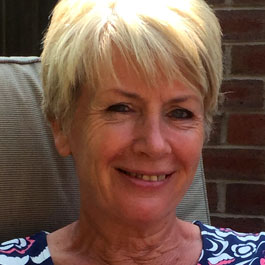 Jayne
Gabriel
Chester & Wrexham
Jayne is a BACP accredited counsellor using aspects of the CBT model into her practice. She also works as a supervisor. Jayne uses her wealth of knowledge and experience in a safe environment where clients are free from judgments to explore their issues and emotional problems.
She has worked for Charities such as RASA, Cais, Child line and has successfully worked with eating disorders, depression, anxiety, domestic abuse, Autism and Asperger's children and their families, childhood trauma and stress. Jayne's passion lies with eating disorders and addictions.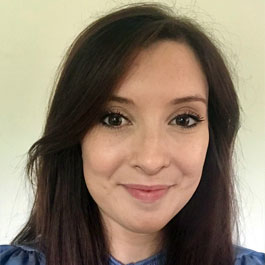 Libby
Gaskell
Wrexham
Dr Libby Gaskell is a Chartered Counselling Psychologist, registered with both the British Psychological Society (BPS) and the Health and Care Professions Council (HCPC). Libby works in an eclectic way, meaning she uses various therapeutic models and approaches to tailor therapy to individual client needs.
Libby has ten years experience in roles supporting children and young people with a range of personal challenges such as anxiety, depression, trauma, anger, family relationship difficulties, amongst other issues. Libby also has experience of supporting adults facing difficulty through low mood, anxiety, and stress.
In addition to her private work, Libby works with teenagers with challenging behaviours and significant trauma and attachment difficulties, and has experience of supporting those who care for looked after children. She is available for both psychological assessments and therapeutic work.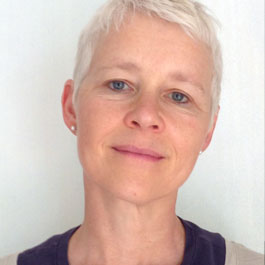 Kathryn
Hackland
Chester
Kathryn offers Person Centred counselling and works with both individuals and couples. Her background involves working with peri-natal trauma including miscarriage and stillbirth, post-natal depression, chronic illness, living with uncertainty, anxiety, depression and loss.
Kathryn has also helped clients who have suffered trauma and abuse.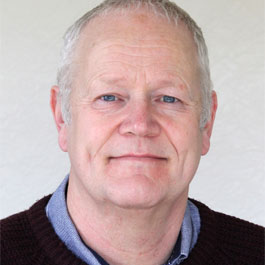 Colin
Harthman
Chester
Colin is an integrative counsellor and employs Person-Centred, Psychodynamic and Cognitive Behavioural Therapy (CBT) approaches. He puts an emphasis on creating a safe, empathic, and non-judgemental therapeutic relationship with each client. Colin has worked with individuals experiencing a wide range of emotional issues and particularly with anxiety and depression, addiction, bereavement and loss (including issues around sight impairment and loss) and childhood issues.
He also has many years experience of supporting people diagnosed with an autistic spectrum condition.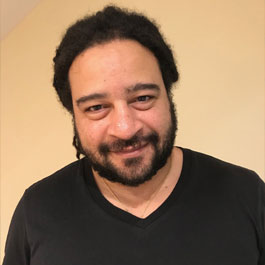 Jamie
Holmes
Chester
Jamie Holmes is a psychotherapist who specialises in the treatment of anxiety disorders, obsessive compulsive difficulties (OCD), couples therapy (behavioural couple's therapy), depression, and post-traumatic stress disorder. He is trained in cognitive behavioural therapy and EMDR, he has over 14 years' experience of working in the field of mental health. Jamie has a special interest in the mental well-being of military veterans and PTSD and he has a comprehensive understanding of the mental health needs of this client group.
Jamie is an accredited member of the BABCP and also an accredited EMDR practitioner.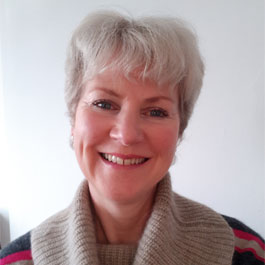 Alice
Jones
Chester
As an integrative therapist, Alice uses person-centred, CBT (Cognitive Behavioural Therapy) and psychodynamic approaches according to the individual needs of her clients.
As a counsellor Alice will not judge you but she will listen, respect and accept you as you are. As the client you are in control of what is discussed and the pace at which the therapy proceeds.
Alice's particular experience has been in assisting clients deal with anxiety, depression, low self esteem, bereavement, grief and loss.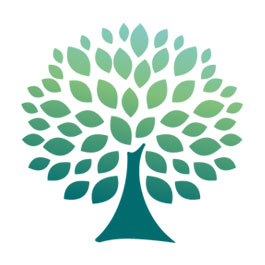 Avtar
Kaur-Thornton
Chester
Avtar is an experienced psychotherapist registered with the UK Council for Psychotherapy ( UKCP) via the Council for Psychoanalysis and Jungian Analysis (CPJA ) as a psychoanalytic psychotherapist. She worked for many years for the Mental Health Serices in the NHS. Avtar now works in private practice as a psychoanalytic psychotherapists at Hampden House in Manchester and White Friars in Chester.
As well she runs supervision groups for counsellors at Manchester Metropollitan University ( MMU ) and for staff at the psycho-onocology department at Christie Hospital in Manchester. Avtar qualified as a psychoanalytic psychotherapist with The North-West Institute of Dynamic Psychotherapy ( NWIDP) in Manchester. She offers long and short term individual psychotherapy as well as individual supervision.
Emily
Mayman
Chester
Emily is a member of the British Association for Cognitive and Behavioural Psychotherapists (BABCP) and has a Post Graduate Diploma in CBT and a Masters in Health Psychology, which focuses on the emotional impact of physical health.
In addition to her private work, Emily works with patients experiencing chronic pain and the associated psychological impact of this. She also has experience working with both students and adults with anxiety, depression, low self-esteem and stress; previously having worked in a Sixth Form college and a mental health charity.
Emily will work with you to identify unhelpful thoughts and behaviours along with other techniques, to give you assistance in managing emotions and moving forward.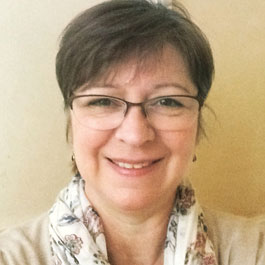 Sandra
Munro
Chester
Sandra is a Registered Member of the BACP with a Masters degree in Clinical Counselling. She works with individuals using Person Centred therapy and has experience dealing with a range of issues including addiction, long-term illness, anxiety, bereavement, depression, anger and loss.
In her practice she offers a non-judgemental environment where clients can explore what is troubling them and discover a way forward. She has worked as a volunteer counsellor with Age UK and Turning Point.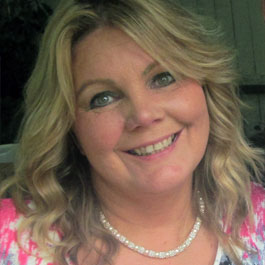 Helene
North
Chester
Helene is a BABCP accredited Cognitive Behaviour Therapist (CBT) with a Postgraduate Diploma in Cognitive Behavioural Psychotherapies, a Counsellor and an EMDR practitioner (Eye Movement Desensitisation Reprocessing).
Helene works collaboratively to help clients identify the negative thoughts and behaviours that trigger distress and she will offer techniques and tools essential to regulating emotions and gaining different perspectives.
Helene has 20 years experience in the mental health field and a broad therapeutic skill-set, having worked with a diverse range of issues within occupational health settings; both in the NHS and large corporations. She has a special interest in trauma-work; Post Traumatic Stress Disorder (PTSD) and early childhood trauma and regularly delivers Stress Management & Emotional Resilience workshops.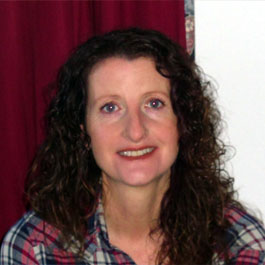 Lesley
Pollard
Chester
Lesley is a Counsellor / Psychotherapist and Mindfulness Teacher working with individuals and couples. She uses the theory of Transactional Analysis (TA), which offers a way for us to understand the ways we communicate, feel, think and behave to facilitate change and personal growth. TA theory can be used very effectively to help individuals and couples rebuild and mend the way they communicate and provides ways of looking at ourselves, our relationships, and the repeating patterns we can get into.
Lesley has a background in working in mental health and is very experienced in helping people with difficulties that affect us in our lives, such as depression, stress, anxiety, low self esteem, childhood and adult trauma. She also has experience of working with people who have issues with their identity and body image.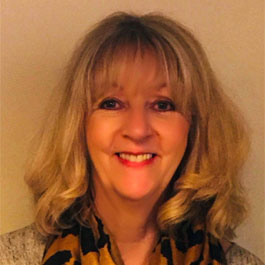 Christine
Pool
Chester
Christine is an experienced relationship and psychosexual therapist, who works with individuals and couples and also with issues relating to intimacy, loss of desire and erectile dysfunction.
She is a Registered Member of the BACP and COSRT(college of sexual and relationship therapists).
Christine also has many years experience working with the Macmillan cancer organisation covering a wide range of issues, illness, change, loss and grief. She also has experience in working with anxiety and stress related issues.
She has a Post Graduate Diploma in Psychosexual Therapy and is a Relate trained therapist.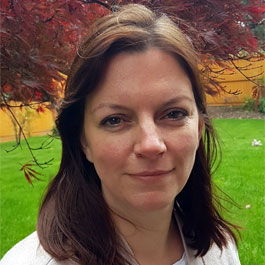 Jenny
Rafferty
Chester
Jenny is a Transactional analysis and integrative therapist, working with both individuals and couples. She will offer you a safe, supportive space and an approach which is tailored to your needs, so that you can take time and attention to focus on your feelings and experiences, to work towards understanding, growth and change.
Jenny has a background in mental health and is experienced in a range of difficulties including depression, anxiety, panic, relationship problems, childhood abuse, PTSD, stress and work problems. She is also a member of the United Kingdom Association for Transactional Analysis and the BACP.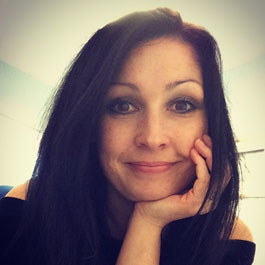 Kelly
Uttley
Wrexham
Kelly is a warm and friendly therapist experienced in working with a variety of issues ranging from depression and anxiety through to work stress, relationship issues and loss. She has a degree in psychology, Counselling and a Master's degree in clinical counselling. Kelly works within an integrative approach, allowing her to work with each individuals needs and use a variety of counselling modalities to suit the client.
Kelly's specialism is addictive behaviour. She has a great deal of experience working with any repetitive self-soothing behaviour (ranging from problematic alcohol consumption through to gambling, drug taking, shopping or hoarding). Kelly feels that working together to establish and understand the roots of this behaviour can help us take steps towards finding a more positive way of being.
Before working in private practice, she worked for a leading alcohol/substance misuse charity in North Wales as well as an NHS funded mental health agency.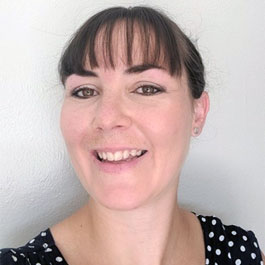 Dr Samantha
Woodley
Chester
Dr Samantha Woodley has been a Chartered Clinical Psychologist since 2013. She is appointed by Bupa and Axa and other leading insurers. She also welcomes self-referring / self-funding clients. Samantha completed her Doctorate at Lancaster University where the ethos is on treating people as individuals and creating a bespoke understanding of each person's difficulties to help lead to changes. She is a Chartered Member of the British Psychological Society and is registered with the Health and Care Professions Council.
Samantha's special interests include working with people who are distressed as a result of previous trauma, people who are having difficulties in relationships or managing their emotions, or are continuing to find themselves repeating the same unhelpful patterns in their lives.
Her areas of expertise include people who have a diagnosis of personality disorder, bipolar, and PTSD.
Book An Appointment
Call us today on 01244 312 809 or email us to
book an appointment with one of our experienced therapists
If you feel like you may be at risk of harming yourself or anyone else, please contact your
GP or go to your local A&E. Unfortunately we are unable to offer a crisis support service