Our Therapists
Please select an area: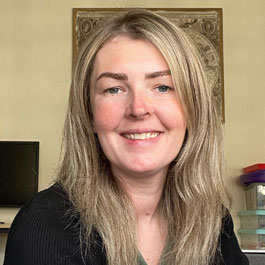 Kerri
Crewe
Chester
Kerri is an accredited therapist with the BACP and has over 13 years therapy experience. She is trained as a integrative therapist and uses Cognitive behaviour therapy (CBT) and solution focused ideas to help clients learn new techniques and coping strategies to help manage their issues. Kerri also integrates EMDR (Eye Movement Desensitisation and Reprocessing) into her compassionate and collaborative approach. She has a special interest in depression, stress, anxiety and trauma. Kerri can also work with couples and is Relate trained.
Kerri also works with small children/young people and adopts a whole family approach when it is necessary to do so. This means that other members of the family may also work with Kerri, to best help the child/young person heal. She is also trained to work with EMDR with children and young people.
Her experience includes working within the NHS with experience in substance misuse, Prescribed medication, CAMHS and Occupational Health. She also works for many insurance companies.
Book An Appointment
Call us today on 01244 312 809 or email us to
book an appointment with one of our experienced therapists
If you feel like you may be at risk of harming yourself or anyone else, please contact your
GP or go to your local A&E. Unfortunately we are unable to offer a crisis support service