Our Therapists
Please select an area: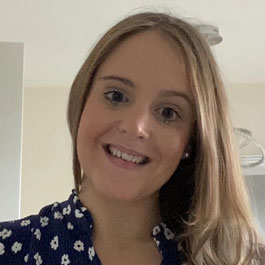 Hannah
Bouch
Chester
Hannah is a BACP registered therapist and has a master's degree in Clinical Counselling. she has an interest In Psychology and is currently completing an MSc in Psychology. Hannah is a Person-Centred Therapist and has a non-directive approach, however, depending on the needs of the client Hannah is also able to integrate other approaches including DBT, Play Therapy and Solution Focused Therapy.
Hannah currently works as a School Based Counsellor and works with ages primary to secondary. Before starting this role, Hannah worked as a Mental Health Lead for Barnardos, working therapeutically with children and young people in the area of substance misuse. Hannah has worked with many young people who present with foetal alcohol syndrome and addiction. Hannah has experience working with primary care prescribed medication mental health services, CAMHS and NSPCC. Hannah also spent a while working with Body Positive and has experience working with eating disorders, gender dysphoria and LGBT. Hannah has a particular interest in trauma, body image, self-esteem and eating disorders.
Hannah is warm and caring and believes that it is important for every child and young person to be heard. She also has a passion for reducing the stigma associated with mental health. Hannah is able to offer some evening appointments to suit the needs of clients.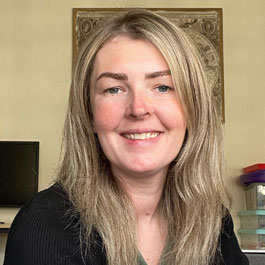 Kerri
Crewe
Chester
Kerri is an accredited therapist with the BACP and has over 13 years therapy experience. She is trained as a integrative therapist and uses Cognitive behaviour therapy (CBT) and solution focused ideas to help clients learn new techniques and coping strategies to help manage their issues. Kerri also integrates EMDR (Eye Movement Desensitisation and Reprocessing) into her compassionate and collaborative approach. She has a special interest in depression, stress, anxiety and trauma. Kerri can also work with couples and is Relate trained.
Kerri also works with small children/young people and adopts a whole family approach when it is necessary to do so. This means that other members of the family may also work with Kerri, to best help the child/young person heal. She is also trained to work with EMDR with children and young people.
Her experience includes working within the NHS with experience in substance misuse, Prescribed medication, CAMHS and Occupational Health. She also works for many insurance companies.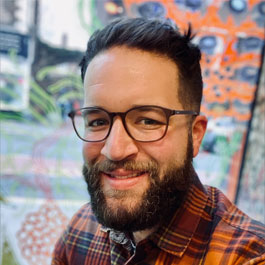 Andy
Singleton
Chester
Andy is a BACP accredited therapist with over 10 years' experience working with children, young people and adults. Andy has worked therapeutically within the NHS, CAMHS, Children's Services, university staff and student support services and a highly subscribed school based counselling service.
Built on a foundation of person-centred counselling, Andy works as an integrative therapist, incorporating EMDR (Eye Movement Desensitisation and Reprocessing), Cognitive Behavioural techniques and compassion based and creative therapies to help a client achieve their goals. He has a great selection of fidget toys, kinetic sand, Lego and art supplies to utilise in sessions with children (and adults!)
Andy works with a wide ranging set of presenting issues including anxiety, stress, low mood, self-harming behaviour, attachment trauma and PTSD. Andy has a special interest in helping clients heal from childhood trauma; whether the client is a child or young person healing or an adult reflecting back on their past experiences.
Andy primarily works with individuals, however when appropriate, will work with key figures in a child/young person's life to best help them heal.
He is trained and registered with ACTO (Association for Counselling and Therapy Online) and can offer phone and video appointments on request, in addition to face to face therapy.
Book An Appointment
Call us today on 01244 312 809 or email us to
book an appointment with one of our experienced therapists
If you feel like you may be at risk of harming yourself or anyone else, please contact your
GP or go to your local A&E. Unfortunately we are unable to offer a crisis support service