Our Therapists
Please select an area: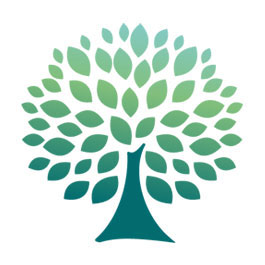 Jane
Barlow
Chester
Jane qualified as a counsellor in 2001. She has a grounding in person centred counselling whilst using other therapeutic models and skills, including CBT, DBT and Rewind therapy to enhance her therapeutic work.
Her therapeutic background involves working for SANDS (Stillbirth & Neonatal Death Society), RASASC (Rape & Sexual Abuse Support Centre) and NHS Occupational Health.
Currently Jane is working as a School Based Counsellor for children and young people. She has a special interest in Mindfulness, and is qualified to teach 11 - 18 years olds with MiSP (Mindfulness In Schools Project).
Jane is a fluent Welsh speaker.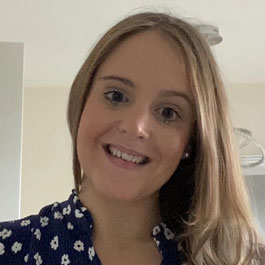 Hannah
Bouch
Chester
Hannah is a BACP registered therapist and has a master's degree in Clinical Counselling. she has an interest In Psychology and is currently completing an MSc in Psychology. Hannah is a Person-Centred Therapist and has a non-directive approach, however, depending on the needs of the client Hannah is also able to integrate other approaches including DBT, Play Therapy and Solution Focused Therapy.
Hannah currently works as a School Based Counsellor and works with ages primary to secondary. Before starting this role, Hannah worked as a Mental Health Lead for Barnardos, working therapeutically with children and young people in the area of substance misuse. Hannah has worked with many young people who present with foetal alcohol syndrome and addiction. Hannah has experience working with primary care prescribed medication mental health services, CAMHS and NSPCC. Hannah also spent a while working with Body Positive and has experience working with eating disorders, gender dysphoria and LGBT. Hannah has a particular interest in trauma, body image, self-esteem and eating disorders.
Hannah is warm and caring and believes that it is important for every child and young person to be heard. She also has a passion for reducing the stigma associated with mental health. Hannah is able to offer some evening appointments to suit the needs of clients.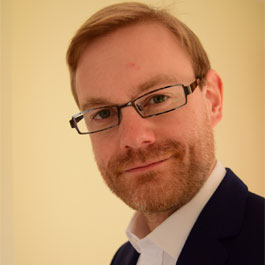 Chris
Brennan
Chester
Chris is a BACP Accredited Counsellor who specialises in the area of Children and Young People aged eleven plus. His background is in Student Counselling having previously worked with Students in High School, College, and University settings. Chris also works with adults and has experience as a bereavement counsellor as well as delivering counselling for an adult mental health charity.
Chris works in an integrative manner and mainly works with a Person-Centred approach drawing from techniques of Cognitive Behavioural Therapy, Solution Focused, and Positive Psychology. Chris is a Generalist Counsellor but specialises in the area of Adolescent Issues, Self-Harm, Exam/Study Stress, self-esteem, self-image, shame, depression, anxiety, work stress.
Chris mostly works on an individual basis but does also do some family based work.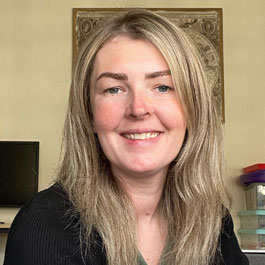 Kerri
Crewe
Chester
Kerri is an accredited therapist with the BACP and has over 13 years therapy experience. She is trained as a integrative therapist and uses Cognitive behaviour therapy (CBT) and solution focused ideas to help clients learn new techniques and coping strategies to help manage their issues. Kerri also integrates EMDR (Eye Movement Desensitisation and Reprocessing) into her compassionate and collaborative approach. She has a special interest in depression, stress, anxiety and trauma. Kerri can also work with couples and is Relate trained.
Kerri also works with small children/young people and adopts a whole family approach when it is necessary to do so. This means that other members of the family may also work with Kerri, to best help the child/young person heal. She is also trained to work with EMDR with children and young people.
Her experience includes working within the NHS with experience in substance misuse, Prescribed medication, CAMHS and Occupational Health. She also works for many insurance companies.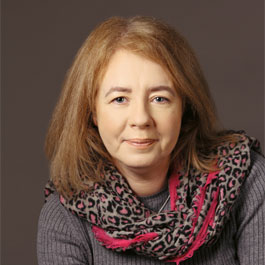 Caroline
Dawson
Chester
Caroline is a qualified person-centred counsellor with a Master's degree in Clinical Counselling and is a registered member of the BACP.
She is a warm, caring and reliable counselling professional with a deep sense of personal and professional integrity. Her formal therapy training is Person-Centred (Humanistic) with a particular interest in Complex Trauma, Adverse Childhood Experiences (ACEs) and early life Attachment.
Caroline believes passionately that rewarding ourselves the time and space to talk things over confidentially and without judgement with a trained professional - someone who has no bearing on our general day to day life - can really help us grow.
Fully committed to providing compassionate, therapeutic support to adults and young people, she offers a warm, safe and confidential space to clients where they are free to reflect on their inner most thoughts, feelings and behaviours without judgement, appraise their understanding and help reveal a sound and clearer sense of self, ultimately stimulating personal growth and inspiring change.
With a number of years of clinical practice in Higher Education she has worked extensively with young people and adults on a one to one basis. She has worked with clients who have experienced depression and anxiety, stress, issues surrounding shame and low self-worth, loneliness, self-harm, addiction, grief and loss, eating disorders, abuse - physical, sexual, emotional and/or psychological, post-natal depression, issues relating to childhood and relationship difficulties.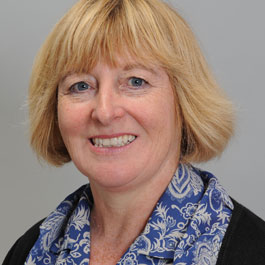 Sue
Doherty
Chester
Sue comes from a nursing background is an integrative therapist, accredited by the BACP. She works with individuals and couples and is Relate trained. Sue has experience working within the NHS in the field of substance misuse, as a counsellor in a collage of further education, Occupational health and CAMHS.
She works extensively with a number of EAP providers, including some private insurance providers such as BUPA and Aviva. Sue is also trained as a supervisor and provides clinical supervision to other therapists.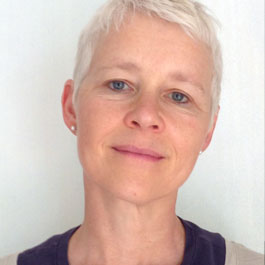 Kathryn
Hackland
Chester
Kathryn offers Person Centred counselling and works with both individuals and couples. Her background involves working with peri-natal trauma including miscarriage and stillbirth, post-natal depression, chronic illness, living with uncertainty, anxiety, depression and loss.
Kathryn has also helped clients who have suffered trauma and abuse.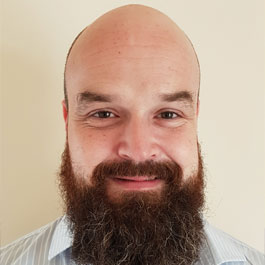 Danny
Jones
Chester
Danny is a warm, empathic counsellor who has been in clinical practice for a number of years with experience in a variety of settings with young people and adults. His background is in student counselling having worked in high schools, colleges and universities.
Danny is a registered member with the BACP and is qualified to Masters Level. He offers both Person-Centred Counselling and Focusing Orientated Psychotherapy on both a long and short term basis, depending on the needs of the client. He currently works with children, young people and adults, and is especially passionate about males accessing counselling.
Danny is able to offer evening and weekend appointments in order to fit around busy lifestyles and other commitments that you may have during the day. He is committed to working in an open, compassionate and collaborative way, and welcomes anything you wish to bring to therapy.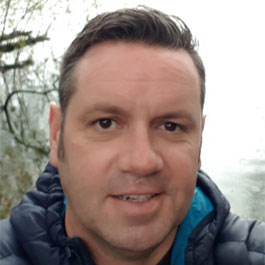 Adam
Knight
Chester
Adam's approach is respectful, non-judgemental and supportive. He has a very flexible approach to working and aims to tailor the sessions to your needs. He is a fully qualified Integrative counsellor and uses aspects of cognitive-behavioural, person centred and psychodynamic styles within his approach. This allows him to adapt his style of working to suit his client's needs on a wide range of issues. He is a member of the National Counselling Society (NCS) and works within their ethical framework.
Adam is an experienced counsellor with a strong working knowledge of Psychology. This experience includes Lecturing A level Psychology for 20 years; working as a college counsellor, Child Adolescent and mental health service (CAMHS) and in private practice for ten years. He has successfully worked with a wide variety of clients and has a lot of experience working with adolescents and men.
He aims to listen to your concerns to allow you to feel safe enough to explore your difficulties. This could then help you to manage and change whatever has a hold on you, so you can move forward with your life.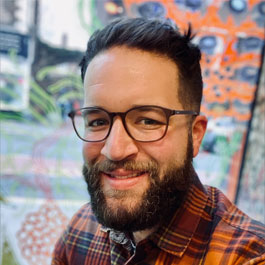 Andy
Singleton
Chester
Andy is a BACP accredited therapist with over 10 years' experience working with children, young people and adults. Andy has worked therapeutically within the NHS, CAMHS, Children's Services, university staff and student support services and a highly subscribed school based counselling service.
Built on a foundation of person-centred counselling, Andy works as an integrative therapist, incorporating EMDR (Eye Movement Desensitisation and Reprocessing), Cognitive Behavioural techniques and compassion based and creative therapies to help a client achieve their goals. He has a great selection of fidget toys, kinetic sand, Lego and art supplies to utilise in sessions with children (and adults!)
Andy works with a wide ranging set of presenting issues including anxiety, stress, low mood, self-harming behaviour, attachment trauma and PTSD. Andy has a special interest in helping clients heal from childhood trauma; whether the client is a child or young person healing or an adult reflecting back on their past experiences.
Andy primarily works with individuals, however when appropriate, will work with key figures in a child/young person's life to best help them heal.
He is trained and registered with ACTO (Association for Counselling and Therapy Online) and can offer phone and video appointments on request, in addition to face to face therapy.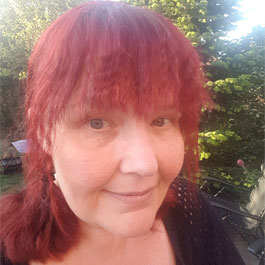 Annabelle
Smith
Chester
Annabelle trained as an integrative counsellor, after spending the majority of her working life supporting adults and young people in other helping roles.
Within her integrative framework, Annabelle uses person-centred, psychodynamic and CBT ideas, depending on the needs of her client. In her approach, she is a very warm and non-judgemental counsellor and enjoys focusing on what the client brings to the session. Annabelle is registered with the BACP and works within their ethical framework.
Annabelle currently works therapeutically with young people at Childline and volunteers at Wirral Mind working with adults. Having gained valuable experience in both settings, in addition to working with private clients, her areas of special interest are trauma and bereavement.
After undertaking additional training with ASCA (adult survivors of childhood abuse), Annabelle now delivers their 21-step programme 'survivor to thriver'. This programme helps survivors of physical, emotional and/or sexual abuse and can be done individually or in a group setting.
Annabelle is able to offer both evening and weekend appointments.
Book An Appointment
Call us today on 01244 312 809 or email us to
book an appointment with one of our experienced therapists
If you feel like you may be at risk of harming yourself or anyone else, please contact your
GP or go to your local A&E. Unfortunately we are unable to offer a crisis support service