Our Therapists
Please select an area: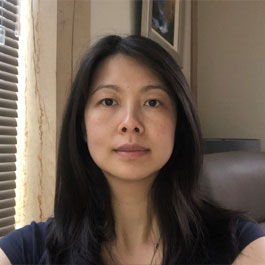 Amy
Clark
Chester
Amy is a psychotherapist with over 16 years experience of working in child, adult and learning disabilities mental health services within the NHS. She has a degree in Psychology and an MSc in Cognitive and Behavioural Therapies. She has also been trained in Eye Movement and Desensitisation Reprocessing Therapy (EMDR) and Behavioural Couples Therapy. She is an accredited member of the British Association for Behavioural and Cognitive Psychotherapists (BABCP) and EMDR Association. Amy also worked for the University of Chester as a visiting lecturer and has been involved in supervising trainees for many years on the university's MSc in Cognitive and Behavioural Therapies course.
Amy uses an empathic, compassionate and collaborative approach in helping people suffering from depression, anxiety problems, post traumatic stress disorder (PTSD) and childhood abuse. She has a special interests in obsessive compulsive disorder (OCD), childhood abuse, low self esteem and post traumatic stress.
Amy also offers supervision for both CBT and EMDR trainees and psychotherapists.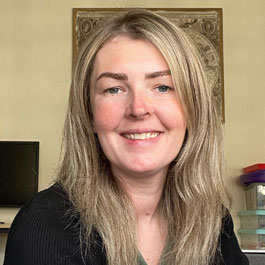 Kerri
Crewe
Chester
Kerri is an accredited therapist with the BACP and has over 13 years therapy experience. She is trained as a integrative therapist and uses Cognitive behaviour therapy (CBT) and solution focused ideas to help clients learn new techniques and coping strategies to help manage their issues. Kerri also integrates EMDR (Eye Movement Desensitisation and Reprocessing) into her compassionate and collaborative approach. She has a special interest in depression, stress, anxiety and trauma. Kerri can also work with couples and is Relate trained.
Kerri also works with small children/young people and adopts a whole family approach when it is necessary to do so. This means that other members of the family may also work with Kerri, to best help the child/young person heal. She is also trained to work with EMDR with children and young people.
Her experience includes working within the NHS with experience in substance misuse, Prescribed medication, CAMHS and Occupational Health. She also works for many insurance companies.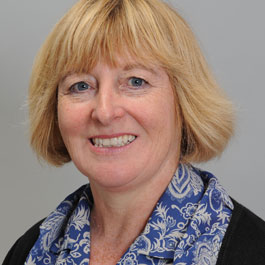 Sue
Doherty
Chester
Sue comes from a nursing background is an integrative therapist, accredited by the BACP. She works with individuals and couples and is Relate trained. Sue has experience working within the NHS in the field of substance misuse, as a counsellor in a collage of further education, Occupational health and CAMHS.
She works extensively with a number of EAP providers, including some private insurance providers such as BUPA and Aviva. Sue is also trained as a supervisor and provides clinical supervision to other therapists.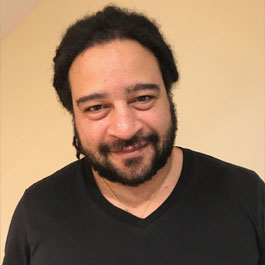 Jamie
Holmes
Chester
Jamie Holmes is a psychotherapist and accredited EMDR consultant who specialises in the treatment of anxiety disorders, post-traumatic stress disorder (PTSD), obsessive compulsive difficulties (OCD), behavioural couples therapy, clinical depression, low self-esteem, and body dysmorphic disorder (BDD). His training is in psychology, cognitive behavioural therapy and EMDR therapy and he is accredited with the BABCP and EMDR Association UK and Ireland.
Jamie has over 16 years experience of working in the field of mental health and has been a lecturer for the University of Chester where he presented on CBT and trauma focused CBT. He also provides clinical supervision to other psychotherapists, EMDR practitioners and trainee therapists as part of their ongoing development. Jamie has been awarded honorary lecturer status by the University of Chester for his role as a clinical supervisor on their IAPT High Intensity Course. Jamie has a special interest in the mental well-being of military veterans, complex trauma and attachment traumas.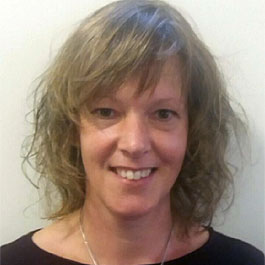 Susie
Woods
Chester
Susie is a fully qualified relationship counsellor. She has a Post Graduate Diploma in Relationship Therapy and is a Registered Member of BACP. Susie has worked for Relate since 2006 as a counsellor and more recently as a supervisor and trainer helping couples, individuals and families to build better relationships.
Susie has also completed an Externship in Emotionally Focused Couple Therapy - an approach that aims to help couples break negative cycles of interaction and to foster the creation of an emotionally secure bond.
Book An Appointment
Call us today on 01244 312 809 or email us to
book an appointment with one of our experienced therapists
If you feel like you may be at risk of harming yourself or anyone else, please contact your
GP or go to your local A&E. Unfortunately we are unable to offer a crisis support service