Our Therapists
Please select an area: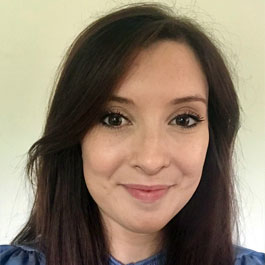 Libby
Gaskell
Wrexham
Dr Libby Gaskell is a Chartered Counselling Psychologist, registered with both the British Psychological Society (BPS) and the Health and Care Professions Council (HCPC). Libby works in an eclectic way, meaning she uses various therapeutic models and approaches to tailor therapy to individual client needs.
Libby has ten years experience in roles supporting children and young people with a range of personal challenges such as anxiety, depression, trauma, anger, family relationship difficulties, amongst other issues. Libby also has experience of supporting adults facing difficulty through low mood, anxiety, and stress.
In addition to her private work, Libby works with teenagers with challenging behaviours and significant trauma and attachment difficulties, and has experience of supporting those who care for looked after children. She is available for both psychological assessments and therapeutic work.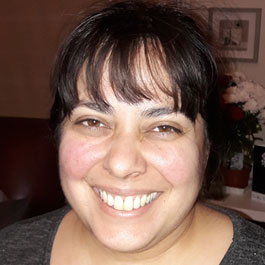 Chandrika
Meeten
Chester
Chandrika is a BAPT accredited Play Therapist working with children since 2006. She gained her Post graduate diploma and Master's degree in play therapy providing children and families with support over the past decade.
Chandrika has experience of working with children and young people having a variety of challenges. She has experience of working with children with attachment difficulties, providing post-adoption support, children having experienced trauma, neglect and abuse, behaviour difficulties, bereavement, communication struggles, emotional and developmental issues.
Chandrika uses a client-centered, psycho-dynamic approach with her clients (age 3-16 years). This approach places emphasis on the client's ability to communicate their internal world, processing their challenges and reintegrate their experience all through creative means. Play and creative equipment are used in the individual sessions to enable the child to express themselves as feels most comfortable to them.
Chandrika has delivered training on attachment, play and emotional development in a variety of contexts.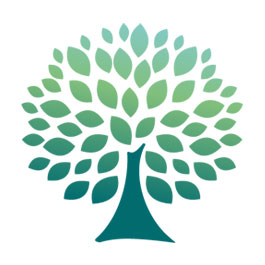 Gina
Obertelli
Wrexham
Gina is a committed and professional practitioner with 16 post qualifying years working primarily with looked after children and their caregivers. Gina uses a variety of techniques to work therapeutically with children, including play therapy and EMDR.
She has extensive experience in providing direct therapeutic work with children whilst working systemically within the child's immediate network with a meticulous and methodical approach. Gina has experience in working with children who have experienced significant trauma and has a proven track record of working alongside adults in helping them gain insight in to the impact of trauma, to understand the impact on disrupted attachments and the effect that this can have on a child's behaviour and their physical and emotional development.
Gina is a registered Social Worker and Practice Teacher with Social Care Wales, has an up to date DBS, Registration with EMDR Europe and BAPT; British Association of Play Therapists, PSA.
Book An Appointment
Call us today on 01244 312 809 or email us to
book an appointment with one of our experienced therapists
If you feel like you may be at risk of harming yourself or anyone else, please contact your
GP or go to your local A&E. Unfortunately we are unable to offer a crisis support service